Xiangqi (Chinese Chess) Proverbs: 47 Gems of Wisdom for Life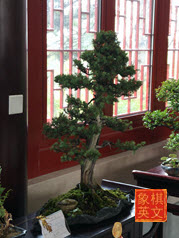 One of the reasons why Xiangqi (Chinese Chess) is so mesmerizing is because of the wisdom that can be found within the game. Many proverbs contain these bits of wisdom, and they can have a profound impact on your lives. While there are many Xiangqi sayings or proverbs that deal with the technical aspects of the game, there are also many proverbs or sayings that deal with life. There are hundreds, perhaps even thousands, of Chinese sayings or proverbs with their roots in Xiangqi or were related to Xiangqi in some ways.
The Webmaster has collected a long list of Xiangqi proverbs and sayings over the years and has published them in the Lexicon of Xiangqi (Terms) in English. Some of these sayings have also been adapted into a beginner's manual by Grandmaster Jiang Chuan (蒋川 Jiǎng chuān) and Women's Xiangqi Master Shi Sixuan (史思璇shǐ sī xuán).
These sayings can be applied to life and can be inspirational when things are not going well.
The following is a short list of Xiangqi sayings and proverbs that the Webmaster would hope to inspire your game to the next level. Perhaps, these bits of wisdom could even offer some consolation and encouragement during the downtimes. The information given on this page is also found in the Lexicon.
For those interested in the book, it can be reached as Amazon with the following link:
https://www.amazon.com/-/zh_TW/dp/9574347079/ref=as_li_ss_tl?dchild=1&keywords=lexicon%20of%20xiangqi&qid=1600351122&sr=8-7&linkCode=ll1&tag=xqinenglish-20&linkId=11bd6c0bb598f51000d4bcbf6e882e89&language=en_US
DISCLAIMER: This webpage contains products with affiliate links, which means that if you click on one of the product links, xqinenglish.com will receive a small commission. You will not incur any extra cost when buying from an affiliate link.
A CHANCE TO WIN THE GAME MIGHT SUDDENLY APPEAR FOR A SHORT WHILE AND DISAPPEAR IN THE BLINK OF AN EYE.
良机稍纵即失 liáng jī shāo zòng jí shī
An opportunity to make something good out of the current situation may be presented suddenly and unexpectedly. It would also disappear in the blink of an eye. One should always be prepared when the opportunity arises, be able to recognize them, and seize them with all the might that one can muster. This saying applies to the game of life and is a commonly used Chinese saying used to encourage other people.
A DEEPER UNDERSTANDING OF THE SITUATION IS MUCH BETTER THAN A SHALLOW ONE.
深识胜浅识 shēn shí shèng qiǎn shí
This saying stresses the fact that one should try to understand the situation as clearly as possible. A foggy idea about the situation is bound to lead to losses. A detailed analysis of the position is crucial.
A FORCED ATTACK COULD EASILY LEAD TO DEFEAT. DO NOT MAKE MOVES THAT WOULD DECEIVE YOURSELF.
强胜易负。欺着莫走 qiáng shèng yì fù qī zháo mò zǒu
Self-explanatory.
A HUMBLE PAWN COULD BE THE DIFFERENCE BETWEEN WINNING AND LOSING.
一卒之微,全局攸关 yī zú zhī wēi quán jú yōu guān
This allegorical expression would remind people never to overlook the details. A humble pawn, the weakest piece on the board, can be the difference between winning and losing.
A LOWLY SERVANT/ATTENDANT
马前卒 mǎ qián zú
If translated directly, the idiom would refer to the Pawn or Soldier in front of the horse. It is usually used to refer to the attendant going before the officer. It is an allegory to refer to someone of low status that does all the chores. The roots of this idiom were from Han Yu's poem, as given below.
唐·韩愈《符读书城南》诗: "一为马前卒,鞭背生虫蛆。"
ACCUMULATE SMALL ADVANTAGES INTO A BIG ONE
积小胜为大胜jī xiǎo shèng wéi dà shèng
This saying would mean to accumulate small victories until a big victory can be achieved. It would be the equivalent of accumulating advantages in the game.
ANALYSE THE SITUATION.
审时度势,弈战心理 shěn shí duó shì yì zhàn xīn lǐ
ATTACK THE WEAK POINTS AND THE ENEMY WILL DIE OR SUSTAIN SERIOUS INJURIES
攻其要害处,非死即重伤 gōng qí yào hài chù fēi sǐ jí zhòng shāng
Self-explanatory
BEING GREEDY FOR ATTACK AND FORGET THE DANGER THAT ONE WAS IN WOULD LEAD TO DISASTROUS CONSEQUENCES
贪攻忘危棋势溃 tān gōng wàng wēi qí shì kuì
This saying would be similar to NEGLECTING ONE'S HOME TERRITORY EVEN IN AN ADVANTAGEOUS SITUATION IS SIMILAR TO PLAYING LIKE A BLIND PERSON.
CALCULATING WIDER AND DEEPER THAN THE OPPONENT IS THE DIFFERENCE TO WINNING THE GAME.
多算胜少胜 duō suàn shèng shǎo shèng
Although this saying does not consider the time required to make the calculations in actual competition, it is important to try to calculate various variations as much as possible. The wider and deeper your calculations, the better are your chances of winning, especially when your opponent does not have the depth or width in the calculation.
CAPTURE THE LEADER AND THE BAND OF THIEVES WILL DISINTEGRATE. BE FIRST TO STRIKE.
擒贼先擒王,先下手为强 qín zéi xiān qín wáng xiān xià shǒu wéi qiáng
This commonly used Chinese saying would mean to attack and capture the enemy's leader or key person as one of the most effective ways of winning.
CHANCES APPEAR AND DISAPPEAR WITHIN THE BLINK OF AN EYE.
良机稍纵即逝 liáng jī shāo zòng jí shì
The chance to crack open the enemy defense for a win or neutralize a potential threat would not be obvious and easily missed. This saying would also apply to life where the opportunity to win or accumulate gains may only appear quickly.
CHESS IS BUT A GAME MADE OF WOOD. IF YOU LOSE, START A NEW ONE!
棋是木头块,输了再重摆 qí shì mù tou kuài shū liǎo zài chóng bǎi
This saying would advise a person not to take losing too seriously. Life goes on!
CONSOLIDATE ONESELF BEFORE ATTACKING.
固己而后攻入 gù jǐ ér hòu gōng rù
先固己,再攻人 xiān gù jǐ zài gōng rén
This saying exemplifies Sun Tzi's teachings of putting oneself in a position that one may not lose and wait for the chance to win. It does not mean that one should not attack. Rather, it encourages attack after one has made sure that his defense can withstand ambushes or counterattacks from the opponent.
DO NOT BE GREEDY AND CAPTURE ENEMY BAIT.
不贪食饵兵 bù tān shí ěr bīng
Self-explanatory.
DO NOT HURRY TO FINISH THE OPPONENT.
临杀勿急 lín shā wù jí
临杀勿燥 lín shā wù zào
This saying does not necessarily mean that one should be rash and try to force a kill in a winning position. Rather, it stresses the importance of being careful and wary of the possible counterattacks or swindles that a desperate opponent might attempt. Patience is desired even when winning.
DO NOT STIR UP TROUBLE AFTER WINNING.
棋胜不闹事 qí shèng bù nào shì/yíng qí bù nàoshì
This saying emphasizes the importance of being a gentleman and not to be conceited after winning, for the arrogant would be easily humbled. A win does not mean much if one does not have the character to go with it. And Xiangqi, after all, is still a gentleman's game.
EVEN WHEN THINGS LOOK PEACEFUL, BE WARY OF SNEAK ATTACKS.
居安思危,谨防偷袭 jūān sī wēi jǐn fáng tōu xí
Even when things look peaceful and calm, one should never let one's guard down. Instead, a good player is always on the lookout for possible dangers and tries to anticipate sneak attacks from the opponent.
FOCUSING SOLELY ON DEFENSE AND FEARING TO ATTACK IS NOT WHAT A WISE MAN WOULD DO.
重守怯攻,智者不为 zhòng shǒu qiè gōng zhì zhě bù wéi
GAINING AN IMMEDIATE VICTORY
马到成功 mǎ dào chéng gōng
This saying is also very commonly used in daily life. It would mean that success would be around the corner if the right thing were done.
IF THE FIRST TOAST DOES NOT MAKE YOU DRUNK, THE SECOND ONE WILL!
一杯不醉两杯醉 yī bēi bù zuì liǎng bēi zuì
This colorful saying refers to the Double Smothered cannons Checkmate, whereby two consecutive 'toasts' by the cannons lead to checkmate. See DOUBLE CANNONS SMOTHERED CHECKMATE.
INDECISIVENESS LEADS TO DISASTER
当断不断,反受其乱 dāng duàn bù duàn fǎn shòu qí luàn
Often in playing Xiangqi, indecision, or the failure to act decisively, it would result in the opponent being able to keep pestering so much that there will be consequences to pay.
IT WOULD BE TOO LATE TO PRESENTING THE ENEMY WITH THE HELM OF THE SWORD
授人以隙,后悔无及 shòu rén yǐ bǐng hòu huǐ wú jí "This allegory/saying is similar in meaning to another Chinese saying with the same pronunciation: 授人以柄. The latter originated from the Book of Han.
《汉书·梅福传》: "倒持泰阿,授楚其柄."
It would mean giving the helm of the sword to the enemy, symbolizing handing the initiative or power to the enemy who could now use it to attack you. It could also mean telling the enemy your weakness so that he could exploit it."
LEARNING FROM MISTAKES/LESSONS FROM THE PAST
前车之鉴 qián chē zhī jiàn
This commonly used Chinese saying would mean to learn from mistakes or lessons from the past.
NEVER BE GREEDY WHEN YOU ARE ABOUT TO KILL.
入局勿贪 rù jú wù tān
This saying suggests that one should be focused when one is about to initiate the final onslaught. As the opponent would try to sacrifice material to buy time or material, taking such sacrificial offers would allow the opponent a chance to get back into the game. Instead, one should be solely focused on playing for a checkmate.
NEVER LET THE TIGER OUT OF THE CAGE
莫放虎出笼 mò fàng hǔ chū long
If you let the tiger out of its cage, it would wreak havoc and kill people. This allegorical expression has its roots in Xiangqi because the Chariot is considered to be the tiger in the game.
NEVER MAKE A MOVE AFTER ONLY CONSIDERING ONE ANGLE.
棋忌只看一角 qí jì zhǐ kàn yī jiǎo
You have to consider different angles and their repercussions. The overall view is perhaps the hardest to achieve.
ONE BLUNDER AND YOU LOSE THE ENTIRE GAME.
"棋错一着满盘输/一着不慎,满盘皆输 qí cuò yī zháo mǎn pán shū / yī zháo bù shèn, mǎn pán jiē shū
棋错一着,满盘皆输 qí cuò yī zháo mǎn pán jiē shū."
This common saying in Chinese refers to the fact that a tiny mistake may multiply manifold to lead to irreparable losses. Usually, this saying is meant to remind people to be careful as all it takes to lose is a tiny mistake.
ONLY THE BRAVE WILL WIN IN A BATTLE.
两军相争勇者胜 liǎng jūn xiāng zhēng yǒng zhě shèng
This saying stresses the importance of being brave and daring. It does not encourage making a reckless play. Rather, it encourages taking calculated risks with a clear assessment of the situation. The bold would win, and the cowardly would usually lose if the two were to fight each other. Originated from Sun Zi's Art of War.
PLAN BEFORE ACTION
谋定而后动 móu dìng ér hòu dòng
Self-explanatory.
SPEED IS THE KEY TO WINNING
兵贵神速,抢先入局 lín shā wù jí wěn zhōng qǔ shèng
The first part of this saying was from Sun Zi' Art of War, which stressed the importance of speed when attacking. The second verse would refer to be the result of your actions.
TAKE THE LEAD
一马当先yī mǎ dāng xiān
This very commonly used allegory is advice to take the lead to do something so that gains could be had. It could also be translated as leading the way to victory or gains.
THE ARROGANT SOLDIER WILL FALL INTO TRAPS
骄兵必中计 jiāo bīng bì zhòng jì
When an army thinks it is invincible and becomes conceited, it would be very easy for them to become vulnerable to the enemy's plans.
THE CHESS ONE PLAYS IS LIKE THE MAN WHO PLAYS IT.
棋如其人 qí rú qí rén
This saying suggests that the chess played by a person mirrors the personality of that man/woman.
THE ENGROSSED PLAYER IS BLINDED, AND THE ONLOOKER KNOWS BETTER
当局者迷,旁观者清 dāng jú zhě mí páng guān zhě qīng
This very commonly quoted saying would refer to the situation whereby a player was too engrossed in the game and would miss key moves. The onlooker would be clear and be able to interpret the situation better. When applied to life, it would suggest that sometimes, looking at the board from another angle would be beneficial.
THE IDLER GIVES DIRECTION
闲人指路 xián rén zhǐ lù
This colorful allegorical expression is quite pithy and would mean to obtain advice from the wrong people. There will be consequences.
THE INSATIABLE THIRST TO KEEP BATTLING WOULD LEAD TO DISASTROUS CONSEQUENCES
恋战必酿祸 liàn zhàn bì niàng huò
This saying is an allegorical expression to remind the player to focus on his goals and stop wasting time-fighting irrelevant battles or unnecessary wars.
THE MORE VISUALIZATION, THE BETTER YOUR CHANCES OF WINNING.
多算者胜 duō suàn zhě shèng
This simple yet important adage stresses the fact that clear visualization is critical to winning a game.
THE RIVER IS ONLY THREE FEN WIDE BUT THE WISDOM NEEDED TO CROSS IT IS DEEPER THAN TEN THOUSAND METRES
河界三分阔,智谋万丈深 hé jiè sān fēn kuò zhì móu wàn zhàng shēn
This saying would mean that although Xiangqi looked like a simple game, the wisdom learned from it is unfathomable.
THERE HAS NEVER BEEN AN IDENTICAL GAME SINCE THE ANCIENT TIMES.
千古无同局 qiān gǔ wú tóng jú
Although this saying is not necessarily true, it does mean that Xiangqi is a game of vast possibilities. There are too many factors that could affect a game to lead to different outcomes.
THERE IS NOTHING WORSE THAN MAKING A MOVE WITHOUT THINKING.
下棋最忌随手 xiàqí zuì jì suíshǒu
When playing chess, making a move without putting in the effort to think is the worst taboo possible. Even if you make a move that loses after extensive analysis, it would only allow you to become a stronger player.
TO STATE THE OBVIOUS IN HINDSIGHT
放马后砲 fàng mǎ hòu pào
This saying is very commonly used in everyday life. It does not refer to the Horse-Cannon Checkmate. Rather, it would be a colorful way of saying that someone was stating the obvious in hindsight. It would be to the effect of 'See, I told you so!'
WHEN TWO CHOICES ARE LEADING TO MORE GAINS, CHOOSE THE BETTER BARGAIN!
两利相全 取其重 liǎng lì xiāng quán qǔ qí zhòng
This saying does not necessarily mean that one should be greedy. Rather, it encourages one to be bold and take calculative risks to try to achieve more.
WHEN THERE ARE TWO HARMS, CHOOSE THE ONE WITH FEWER REPERCUSSIONS.
两害相冲择棋轻 liǎng hài xiāng chōng zé qí qīng
This saying is the equivalent of the English saying "Picking your poison" or choosing the lesser of two evils.
WHEN THINGS ARE GOING WELL, DO NOT BE COMPLACENT
得意之时休大意 dé yì zhī shí xiū dàyì
Pride goes before a fall. A false sense of security can be dangerous and lull a person into thinking that things would always be easy going.
WINNING AND LOSING ARE PART AND PARCEL OF LIFE.
胜败乃兵家常事 shèng bài nǎi bīng jiā cháng shì
This saying is very commonly used in Chinese. It would suggest that winning is not everything and that there is nothing to be proud of or brag. Conversely, losing is not that bad either. It is usually used to comfort someone who has just experienced setbacks in life.
XIANGQI IS LIKE CREATING FORMATIONS AND COUNTING THE NUMBER OF PIECES IS LIKE COUNTING THE NUMBER OF MEN FOR WAR
象棋似布阵,点子如点兵 xiàng qí sì bù zhèn diǎn zi rú diǎn bīng
This saying would suggest that Xiangqi was like battling wars where much strategy and planning is required.
Click here to return to the top of the page.
References
1. Png, Jim Hau Cheng. Lexicon of Xiangqi (Chinese Chess) Terms in English. Taipei : Jim Png Hau Cheng, 2017. 978-957-43-4707-0.
2. 象棋谚语最全大汇集(上),象棋爱好者必看. 搜狐媒体平台. [联机] 2020年Aug月11日. [引用日期: 2020年Sep月16日.] https://m.sohu.com/n/521798123/?wscrid=95360_6.