Where to play Xiangqi (Chinese Chess) online
The hectic schedule of most people would discourage playing Xiangqi over the board. Luckily, there are now several very good websites or apps where you can play Xiangqi. Some even come with their own computer progames whereby post-mortem analysis can be done immediately after a game has ended.
The following is a list of apps or websites where Xiangqi can be played online. The list will grow over time.
Apps
Highly recommended:
天天象棋 Tian Tian Xiangqi is the best app today. Chinese grandmasters and masters play at this site and imho, it is the best place to play Xiangqi. For major tournaments like the Chinese A League, the matches played can be viewed in real time (almost) using the app.
Unfortunately, you would need to have a Wechat account created before being able to have fun. There is a facebook version where you can access 天天象棋. However, the Facebook version cannot be linked to your Wechat Tian Tian Xiangqi account if you happen to have both accounts.
There are also many other Xiangqi apps that are available at Google Store. Search for 中国象棋 (copy and paste for non-Chinese). Some of the Vietnamese apps have the ability to share pictures of positions on the board for discussion on facebook.
Code Monkey King has a very nice website with apps and his own Youtube video channel for those interested in computer programming. The embedded apps on this site are his work! https://github.com/maksimKorzh/wukong-xiangqi
Websites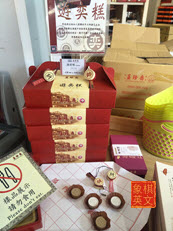 www.playok.com is another popular Xiangqi, outside of China, with an English interface. There are several other languages that are also available. You would need to sign up for an account to play. The level of play is quite strong, but not as strong as Tian Tian Xiangqi.
www.itsyourturn.com is another interesting website where you can play Xiangqi. It is interesting in that it offers only correspondence chess as its main format. You make a move, and wait until your opponent logs in to make his move. A simple game of Xiangqi can take weeks or months, depending on the variables given. You would need to sign up for an account to play.
www.xiangqi.com by philantropist Paul English, is a relatively new Xiangqi website that might be more suited to players with an International Chess background. Although major tournaments still use traditional Chinese characters/ideograms, it might be a breath of fresh air! Very easy to use, free of charge but you would have to sign up for an account. The webmasters are putting much effort. Kudos to them!
https://www.pychess.org/ is another place where you can access Xiangqi. They have quite something going on right there!
http://www.xichess.com/ is another interesting website that offers Westernized Xiangqi pieces. You can play against the AI which is quite strong.
A relatively new website with an app to play Xiangqi called www.plateriver.net .
There is a new website where you can host your own Xiangqi games and play with friends! https://xiangqionline.com/
I think it is quite a novel concept!