This page has been added to inform the reader of the latest additions or uploads to the site.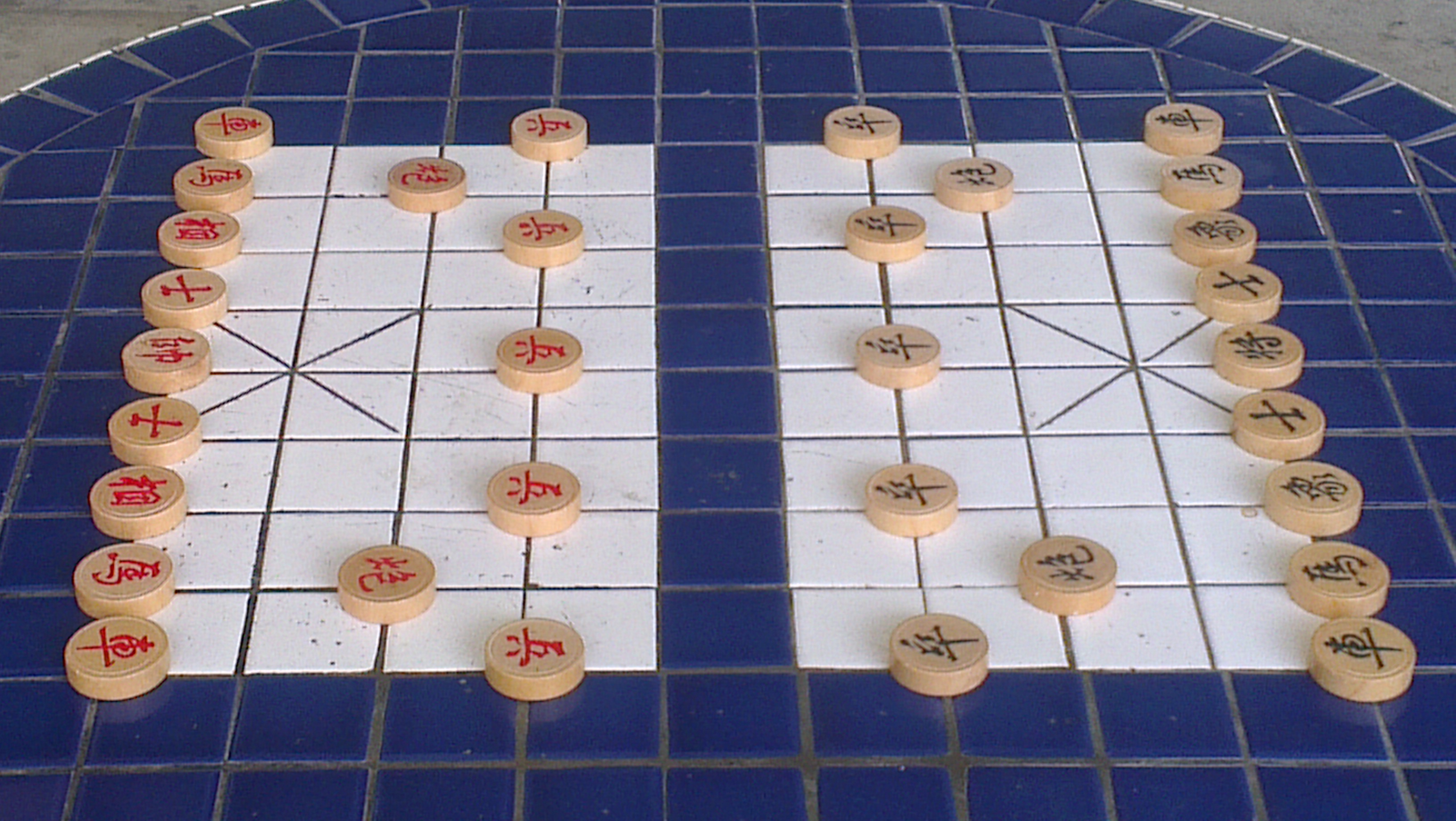 20221002 Published one more page to One Hundred Variations of Xiangqi, Board 16-20. Also Added page two to Basic Midgame Tactics on Maneuvering Material.
#xiangqi #chinesechess #xiangqitactics #ancientmanual #xqinenglish #xiangqistrategy #xiangqimidgame #chinesechessmidgame
20220929 Published the ans to the puzzles published in September. Also added the interactive boards and Youtube videos for the Central Cannon vs. Three Step Tiger Part 1
20220918 Published two more pages from One Hundred Variations of Xiangqi 《百变象棋谱》. Click here for Boards 06-10 and Boards 11-15.
20220906 Started on preparing and uploading the files to the ancient manual One Hundred Variations of Xiangqi 《百变象棋谱》. Click here for the introduction and the first 5 boards. Note: There is another ancient manual of a similar name called One Hundred Boards of Xiangqi 《百局象棋谱》.
20220904 Finally found some time to add the interactive boards to the 11 puzzles from the ancient manual/encyclopdia Wan Bao Quan Shu 《万宝全书》
20220830 Published the answers to the puzzles published in August 2022.
20200829 A new website to play Xiangqi! https://xiangqionline.com/ You can host your games there too.
20220823 Found a little bit of time to publish the Xiangqi (Chinese Chess) Opening Tabia: Sandwiched Horse Defense 06
20220819 Been spending a little bit more time on the site. Have uploaded the Dubious Positions and How to Attack Them 03 on the Same Direction Cannons.
20220731 Published the answers to the puzzles published in July.
20220727 Did a little bit more work. Published the remaining two pages of Basic Midgame Tactics page 7b and page 7c.
20220726 Touched up on the website. Added the first page of Dubious Positions and also the second page. Both pages deal with the Same Direction Cannons. Will try to make up for lost time.
20220714 I apologize for not having published anything the past month. My father, who taught me Xiangqi, passed away peacefully after battling terminal cancer for the past year. It has been a very tiring period of time as we took care of him ourselves this year. The funeral proceedings are finally over and I am in a better state of mind and can now continue to upload material. Have published the answers to June's puzzles and also the first page of maneuvering material on midgame tactics.
20220610 Pleased to announce the publication of a new ancient manual: Secret Record of Xiangqi.
20220603 Published the answers to the puzzles in May. Also published a new page with videos on the Screen Horse Defense with Double Headed Snake Pawns Variation published on Youtube some time ago.
20220525 Finally found some time to publish the Central Cannon with Left Riverbank Horse Variation opening series I did some time ago.
20220511 Published a new page to the midgames section.
20220506 Published the answers to the puzzles in April. Also published a new page with videos on the Pawn Opening. The videos were done some time earlier.
20220428 Things are slowly returning to normal. Other than making new videos, I have found some time to upload the Same Direction Cannons: Ranked Chariot vs. Filed Chariot opening boards that I did some time ago. As announced on Facebook and Twitter, I have decided to stop the weekly annotated games for the time being and concentrate on the boards from Dubious Positions and How to Attack Them. The analyses are exciting and I highly recommend them!!!
20220417 Another hectic two weeks thus far. There was a snag when Joomla updated itself and the site was down for a few days last week. Luckily, all my work was not lost. Have published the last page of annotated games Dubious Positions and How to Attack Them. I have spent hours making videos about Xiangqi Opening Theory and tabiat et cetera the past few months. It will be the focus of this site for the next year or two. The annotated games will be delayed for the time being. I have approached Grandmaster Zhang Qiang and have obtained his permission (and also Master Yan Wenqing's) to translate their trilogy of books into English and share with the English speaking world. They are some of the best material for Xiangqi Opening theory and I am proud to be able to share them. Please visit the Youtube Channel https://www.youtube.com/channel/UCy3nSkKItMA9Y4wjmh54oHQ for frequent uploaded material on Xiangqi.
20220331 Been a hectic March. Sorry for the delay. Have added the answers to the puzzles published in March. The videos daily uploads are still coming.
20220307 I regret to say that there was an island wide powershortage a few days ago in Taiwan where the site is hosted. It caused the website to be shortcircuted but thankfully, everything is back to normal now. I apologize for any inconvenience caused.
20220227 It has been a very hectic month for me, and I apologize for not being able to be so active on the site as of late. I have applied for further studies to do a doctorate even though my prime years of studying are well behind me. I will try to keep up up the work that I have been doing with videos, puzzles and news. I have also published a few articles that are slightly overdue. I apologize for any inconveniences caused.
20220131 It is the Eve of the Lunar Chinese Year. It will be the Year of the Tiger come midnight (Year of the Ox now). Wishing all a prosperous Happy New Year. Also managed to publish some articles. Yes, Xiangqi promotion does not stop, even on Chinese New Year! Please refer to the latest articles published!
20220126 Finally published two new books in the past 2wks. The first book is my book for beginners. It represents the book that I wished I had when I first started out. The second book is a collection of some of the articles that I have written on my website. All procees go to maintenance of the website. Please support. Over the past few weeks, I have also managed to get the permission of a series of English videos by Ouyang Yiyi and have subsequently published then on Youtube and Facebook. It appears that that her videos are very popular for they are indeed very well done. Hope you like them!
20220103 Finally found some time to do some of the webpages that should have been done a long time ago. Added all the boards and videos to the Midgame Tactics Division on the Pin: Pin by Cannon, Pin by Chariot and King, and Pin by Horse and Elephant. I have embeded the videos on Youtube with the boards to allow the beginner a better experience learning Xiangqi. Have also went through the site and published several pages that were overdue. The site is too big and I lose my bearings very often. This is when I miss Mr. George Jeiter who used to tell me what I was missing. Mr. Jeiter has gone into retirement and living the life he wants, free of the mundane world. He returns now and then. There should be almost 1100 pages by now.
20220101 The second article on Wan Bao Quan Shu Part 2 is now out. I have collaborated with www.xiangqi.com the past year to write articles to promote Xiangqi. I would like to thank Mr. Paul English for his enthusiam in Xiangqi and giving me another platform to share my love for Xiangqi. Due to work committments and personal reasons, I have decided to stop writing on such a regular basis. I hope my articles have introduced another facet of Xiangqi that the West has never seen. It is the first day of the new year and I wish all the best. I will continue with my work in promoting Xiangqi and focus on other aspects of Xiangqi. Happy New Year and may all stay safe and healthy!